Established in France in Carquefou (44) and internationally (10 subsidiaries), Wirquin is a manufacturer of sanitary items and accessories. The production of the Carquefou site is composed of two activities: firstly, the workshops operating in " manual " mode (assembly of mechanisms) and secondly, the injection workshop with automated collection of machine data.

Complete real-time integration of Aquiweb into the information system
The particularity of this project lies in the complete and real time integration of the MES software in the company's information system for a total dematerialization of operations. The ERP and the planning system bring down the POs, the operator launches his/her tasks (production or not) and declares his/her boxes. The information is sent to the WMS in order to allow the "small train" which collects the boxes on the stations to be able to make the entries in physical stock in the warehouse. Production results (quantity, quality, time spent, machine time, uncertainties, etc.,) are sent to the ERP software.
Wirquin has equipped its injection and manual assembly shops with Aquiweb MES software to:
Analyze and record industrial performance to provide data for productivity plans
Improve the OEE and GEE indicators
Identify production uncertainties (rejects, changeover times, non-conformities)
Improve gross margin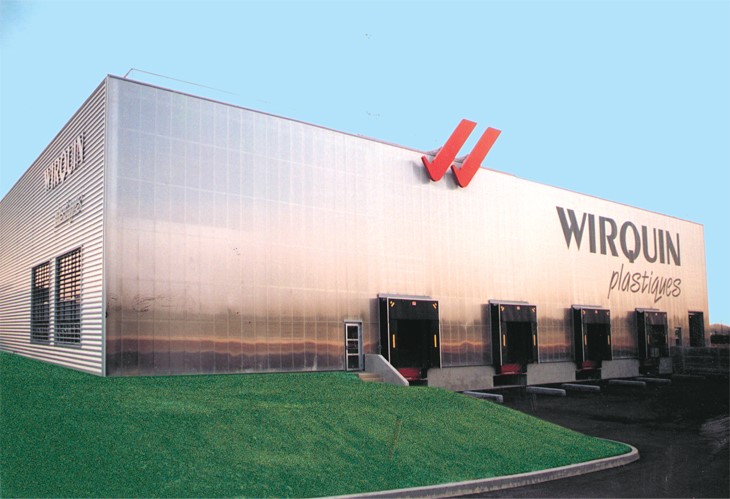 Industrial performance supported by Aquiweb MES software
For operators
Dematerialization of their activities
Start and end of task declaration: production (PO), non-production (indirect tasks)
Qualification of machine stops (injection press)
Declaration of the boxes
Access to the history of their work day
Dematerialized access to the documentation for the reference
Real-time dashboard for their workstation or machine with visual alerts
For managers
Real-time supervision of workshops
Automatic monitoring of machine times (OEE)
Tracking of people's time, analysis of performance against the benchmark
Management of SMED on change of series, support to this approach
Monitoring of non-quality / non-conformity
Traceability: reference, person, position, non-conformities
For maintenance: alert in case of preventive maintenance to be carried out for presses and tools (according to actual use)
Technical architecture
31 machines, 30 workstations,
40 Wi-Fi Android tablets
Project feedback
Training time to integrate new temporary staff: < 1h
Budget respected: +1.9% (functional additions not well identified)
" Fun, ergonomic and intuitive"

Régis ESNEAU
Head of mechanism workshop
" Easy, complete and intuitive"

" Simple, fun and intuitive"

Raphaël MESSAGER
Plant manager