Vossloh Cogifer (3 sites)
Vossloh Cogifer is the leading manufacturer of railroad track equipment and works "by contract". Aquiweb is used in 3 production sites (Fère-en-Tardenois, Outreau and Reichshoffen) to monitor production times: men, machines, PO and to support continuous improvement processes.

Vossloh Cogifer: one of the world's leading manufacturers of railroad track equipment
An industrial subsidiary of the Vossloh Group, Vossloh Cogifer is one of the world's leading suppliers of railroad track equipment for the entire rail network: railroads, metros, tramways, in Europe and worldwide. The Fère en Tardenois site covers an area of nearly 75,000 m². With its 130 employees, the plant produces all types of railroad points: track equipment for high-speed lines, for subways and for conventional lines. Rails and ties are stored in outdoor yards and the covered industrial facilities house several manufacturing units:
sawing-drilling,
milling,
the press line,
the welding and flame cutting area,
fitting and assembly areas,
the notching workshop for wooden ties,
the core workshop with machining and welding.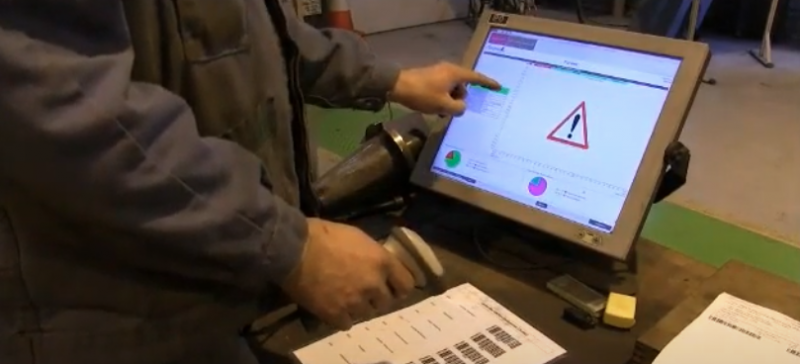 Digitizing a business process
Vossloh Cogifer works mainly " by contract ". This company has implemented continuous improvement processes: performance monitoring, 5S, etc., in which everyone is involved. In this context, Vossloh Cogifer has equipped itself with the Aquiweb MES software in order to:
monitor the execution of the production procedures in real time,
monitor the time spent,
disseminate information as close as possible to the workstations,
support its continuous improvement process.
Report
Watch the video of the employees of CGR Bedeville. Managers and operators give feedback on the deployment of Aquiweb MES software.
"The operators are involved in the improvement process. Overall, in the machining sector, we have a 10% improvement in manufacturing time. The analysis was conducted very quickly, after 3 months we had the first results."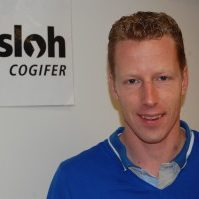 Antoine PERROT
Production Manager