Specialized in the manufacture of alarms, the activity of Domis undergoes significant variations. Production must therefore be flexible but also adaptable to rapid series changes on products of different volumes and sizes. This is why the workshop is organized around multi-purpose stations dedicated not to a single product but to an industrial function, thus allowing the production of multiple references and components and meeting this need for flexibility.

Transition from a " Lean Factory " to a " Factory 4.0 " with the Aquiweb MES software
Domis installed the Aquiweb MES software in its workshop as part of its "Smart Factory" project and has since been awarded the "Industry of the Future Showcase" label. Based on the agile methods common to both Domis and Astrée Software, the step-by-step approach of the project allowed for the implementation of new features every 6 months. The software had to meet different challenges and objectives in order to support this transition from a "Lean Factory" to a "Factory 4.0":
Automate and improve the reliability of series changes
Automate the OEE
Dematerialize job cards
Manage non-conforming parts
Real-time communication
Planning of POs
Real time view of the First Pass Yield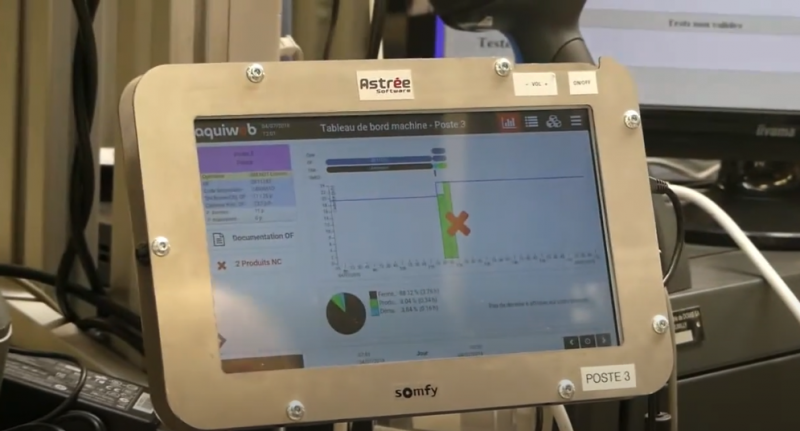 For operators
Launch and monitoring of POs
Automatic recovery of POs.
Entry of rejects
Monitoring of the performance of the station – OEE in real time
Automation of entries into sheets at the station
Quality monitoring through pop-up windows
Control of parts lists
For managers
Real-time processing of any identified problem and monitoring of station performance
Monitoring of POs (progress, performance, difference between time allocated and time spent)
Real-time production monitoring
Real-time scheduling
Validation and automation of the monitoring of non-conforming parts
Quality monitoring: First Past Yield
Traceability: serial number management
Broadcasting of general information on a large screen
Technical architecture
20 workstations
20 Wi-Fi Android tablets
Project feedback
Return on investment < at 1 year
Increase of the OEE from 82.3% to 87.5%
Decrease in scrap rate from 0.07% to 0.04%
Domis is labeled "Industry of the Future Showcase"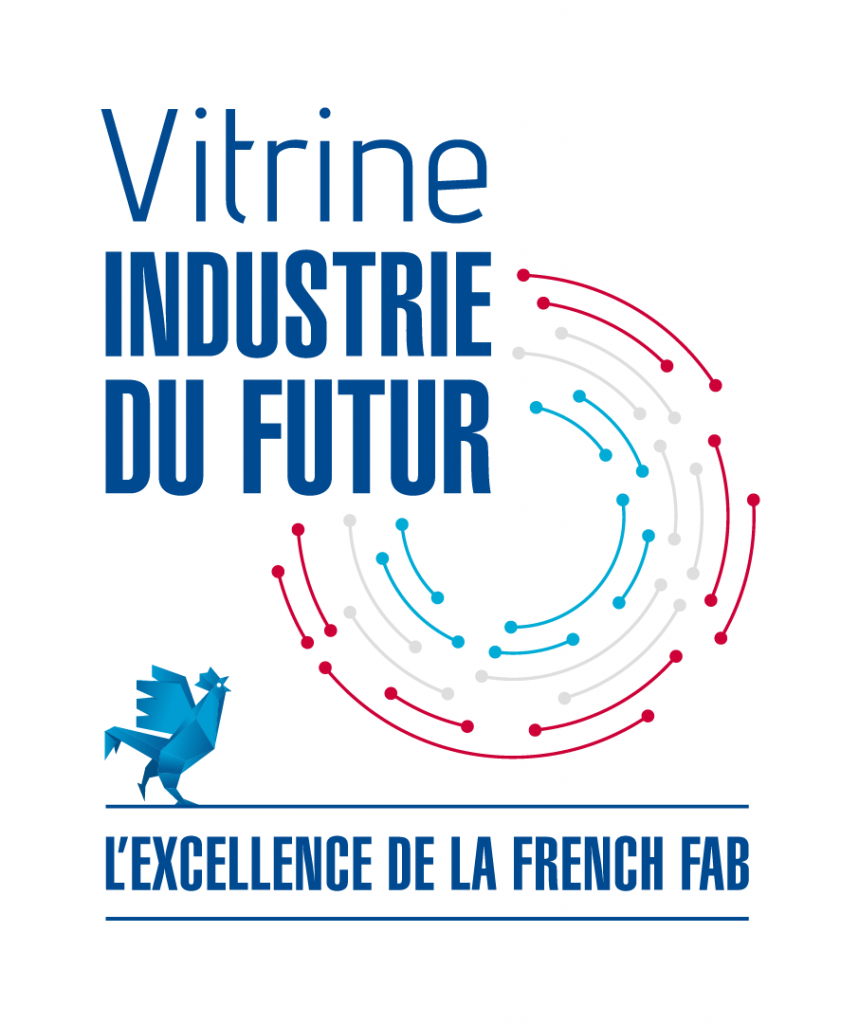 Report
Watch the testimonial of Domis employees. In this customer testimonial, managers and operators give feedback on the deployment of Aquiweb MES software.
"The biggest change was the implementation of the OEE approach via the MES. The MES has helped the operators and simplified their work."


Olivier MAHO
Industrial Manager