Champions de la croissance 2022
"Champions de la Croissance" for the 5th year in a row
Astrée Software has been included in the "Champions de la Croissance" list for the 5th time in a row. This list is published by Les Echos and Statista. It highlights the 500 most dynamic companies in France between 2017 and 2020.
With an annual growth rate of 29.67% over this period, Astrée Software ranks 245th nationally and is the 36th company in the IT/electronics sector. Astrée Software is also the only MES software publisher in this ranking (4th software publisher).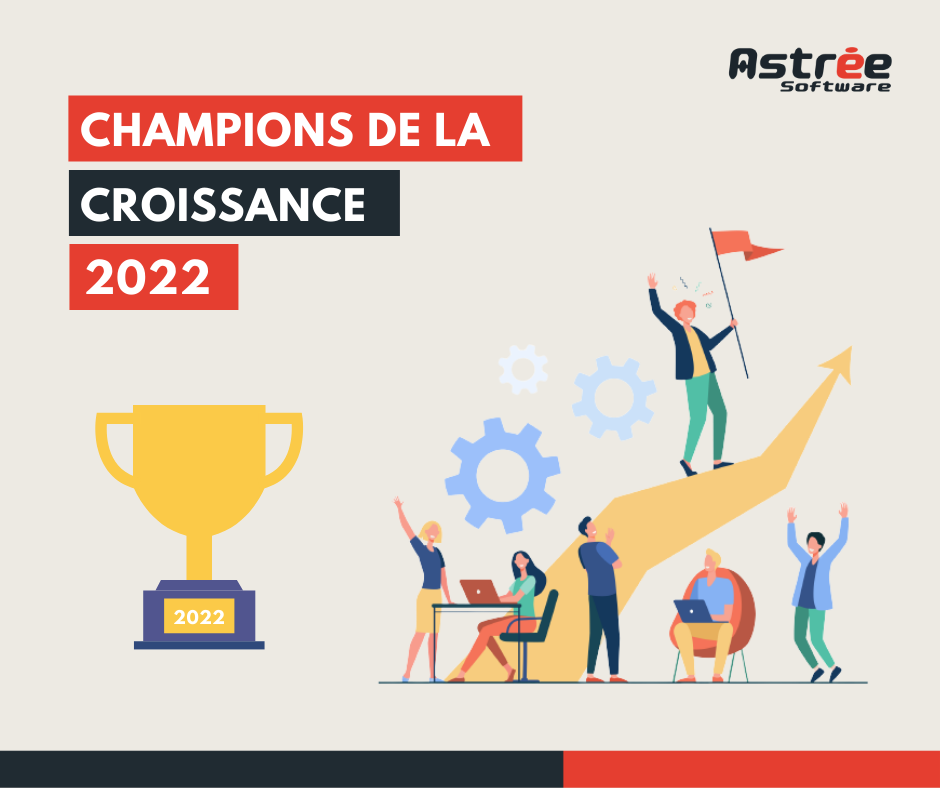 We would like to thank all our clients and partners who have supported us since the beginning of the adventure. Thank you for accompanying us on a daily basis.