We regularly call on other partners to provide our customers with targeted expertise. Finally, we are members of associations, clusters of specialists in the market.

Expertise

Advice

Know-how
Consulting firms

---
SPC
For 30 years, the SPC Group has accompanied its clients in the computerization projects of their industrial activity, and more recently in their digitalization.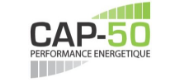 ---
CAP-50
CAP-50 provides expert and independent advice to ensure that your energy costs and consumption are optimised..
Other partners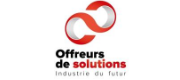 ---
Offreurs de Solutions
Astrée Software is part of the "Solution Providers for the Industry of the Future" community. Created by the Alliance for the Industry of the Future and the CCI of France, this community brings together companies offering products, services, and solutions that are in the Industry of the Future technology components reference system.

---
Minalogic
Created in 2005, Minalogic Auvergne-Rhône-Alpes is the world-class competitiveness cluster for digital technologies in Auvergne-Rhône-Alpes. It brings together more than 400 companies and its role is to support them in their innovation and growth projects.