After receiving the ENR (Entreprise Numerique Responsable or digital company responsible) Award for the first time in 2014, Astrée Software renewed its award at the end of 2016. The survey carried out by FRANCE IT shows a rate of 100% "satisfied" customers or "very satisfied" about Astrée Software performance.
The ENR (Entreprise Numerique Responsable) Award is a national award that certifies companies in the digital world.
France IT, the national network of digital clusters, is at the origin of the project. Composed of 12 clusters members, France IT impacts more than 2,500 companies.
Certification Explanation

The choice of quality and responsibility
A ENR company  is a company that voluntarily integrates ethical, social and environmental concerns into its business activities and its relationships with all its stakeholders. It does all it can to bring full satisfaction to its customers.
 A demanding award
The awarded companies are evaluated every two years by an independent auditor. This allocation is based on two axes:
A study of the application
A customer satisfaction survey
To ensure the integrity of the award, France IT has entrusted this audit to the CIRIDD (international center for resources and innovation for sustainable development). Customer satisfaction accounts for half of the evaluation of the awarded company.
The axes evaluated by the ENR award
Honesty & integrity:
Compliance with legal and regulatory requirements
Compliance with intellectual property rights
Confidentiality of transmitted information
Stakeholder Respect:
Transparency and openness towards customers
Rationale for selecting suppliers
Appropriation and application of the ENR reference by employees
Respect for competitors
Recommendation of the best services suited to the needs of the client, in a clear language understood by non-specialists:
Accompaniment of the client in drawing up the specifications
Clear and transparent pricing and service proposal
Modalities of validation of trade agreements
Mobilization of all the human and technical means necessary to achieve the objectives set:
Traceability of all stages of project implementation
Achievement of objectives
Billing according to a schedule agreed with the customer
Introduction of a continuous improvement approach:
Commitment to the different aspects of sustainable development
Astrée Software is very proud of this award. Our customers satisfaction  has always been our priority. We are honored that 100% of our customers feel "satisfied" or "very satisfied". It challenges us to strive for excellence with always more innovation, quality and proximity.
Survey Satisfaction Results

We listen and understand your needs?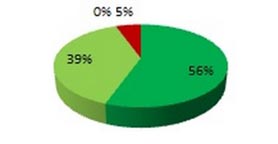 Quality of service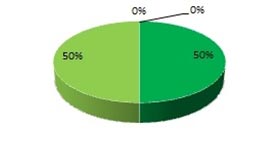 The solution proposed is adapted to your needs?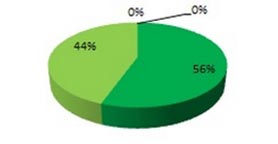 Advice fit your initial needs?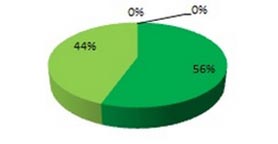 Download our certificate